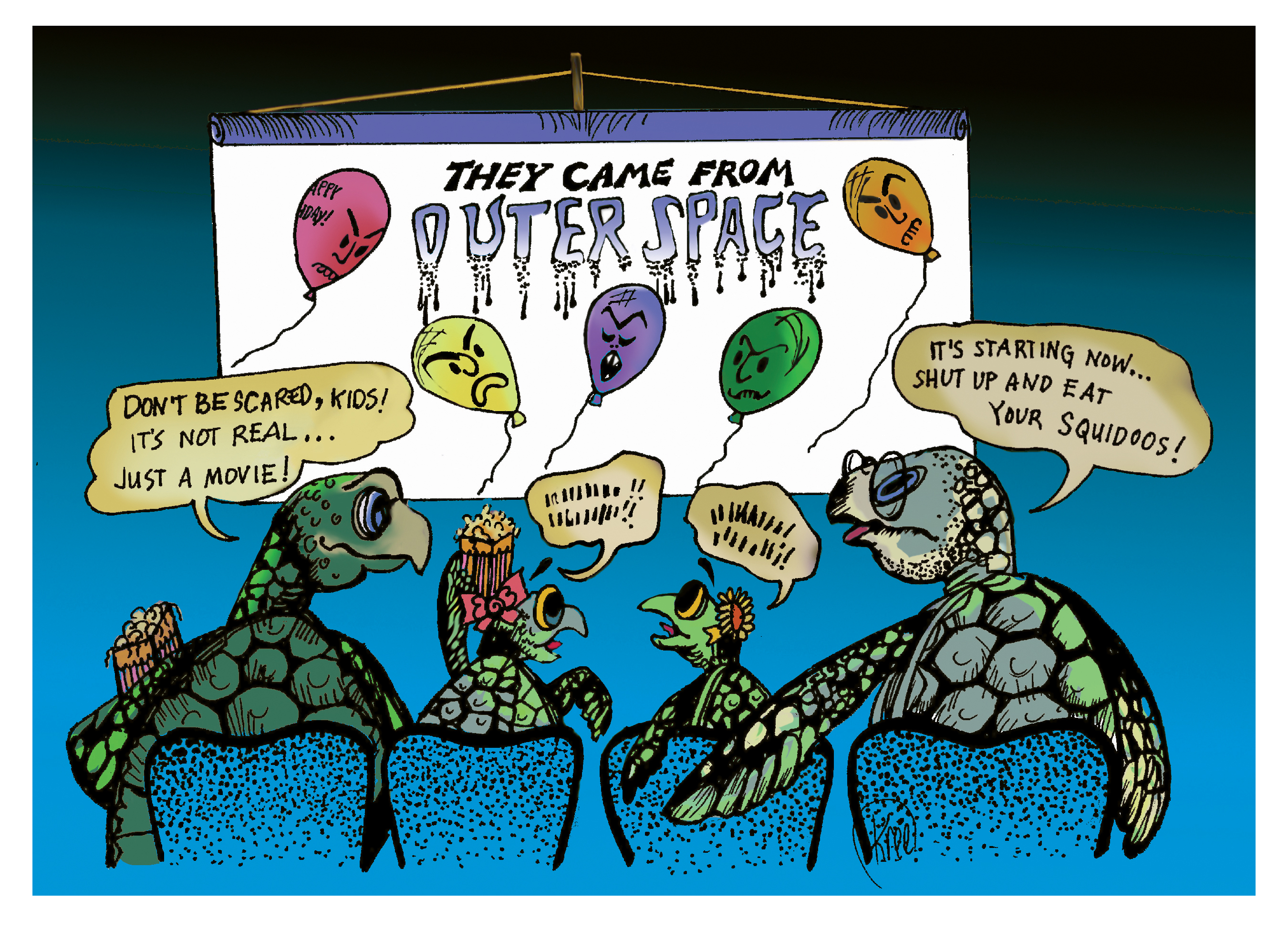 I received a link a couple of months back about the town of Bainbridge Island, Washington, and how it was considering a ban on balloon release ceremonies. I was able to find the name of the council member who was pushing for the ban and emailed him to offer support and clarify a few minor points about balloon biodegradeability. He wrote back and stunned me by saying that they actually played the Rubber Jellyfish trailer at the council meeting where the policy change was proposed. He has since written to me again to let me know that the policy has come into effect (despite some noisy opponents) and balloon release ceremonies are officially BANNED in Bainbridge Island, Washington.  
As a side note, this is particularly cool for me because Bainbridge Island is a little town very close to where I grew up. There is in fact a type of rivalry between my home town (Bremerton, Washington) and Bainbridge. Mostly, I think, due to the fact that the the ferries connecting Bainbridge Island to Seattle have always been far superior to ours (which of course made us hate them). At least, that was still the case ten years ago when I was still a Bremertonian, not sure if that is still the case .. but either way I suppose I'll have to get over that now ..
This really is a very proud moment for me, not just as a film maker, but as a Washingtonian as well. It is very encouraging to know that my humble little film that I created with no experience and literally filmed with a baby strapped to my back most of the time, is already making practical, measurable change. It is my hope and prayer that once it is complete and released, other cities will follow suit.
Also, as a quick update on my last email about recent setbacks we had experienced because of an editor that did not work out, we are now happy to report that we are back on track with a bright and enthusiastic new editor with a great love and passion for the ocean. Our goal is to complete the editing stage in about two and a half months' time. From there we will be doing our finishing touches and making sure all of our legal paperwork is in order prior to release!
I am so grateful to all of you who have followed our story and have offered support.
Best wishes to you all over Christmas! I am looking forward to doing some volunteer work at the Australian Bat Clinic and enjoying the many family festivities!
Love,
Carly
Turtle illustration provided by Kree Arvanitas of Rebel Dog Studio in Seattle.